North Runcton Church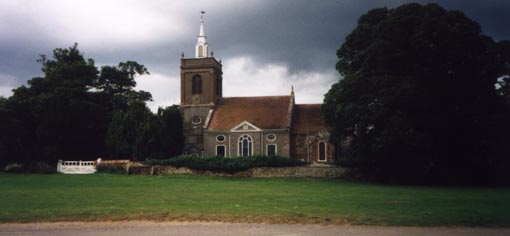 All Saints Church, North Runcton, was built by the architect Henry Bell, on the site of the previous church, which was flattened when the tower collapsed in 1701. Henry Bell designed the church on principles established by Christopher Wren in London, and donated towards the cost of the building himself. He died, however, in 1711, two years before the work was completed.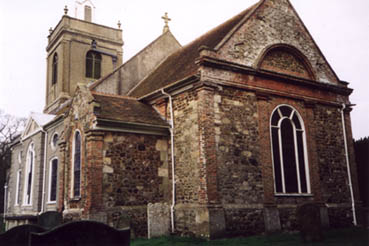 Henry Bell's vision for the interior is distinctive, with four Ionic columns supporting a domed roof.
There are double columns to the classical arches which divide the chancel from the nave.
The outside of the nave shows some blocks of carrstone reclaimed from the original church.

You can send an email postcard of the picture at the top of this page from the BBC's Norfolk pages.
For pictures of the War Memorial, click here