North Runcton Hall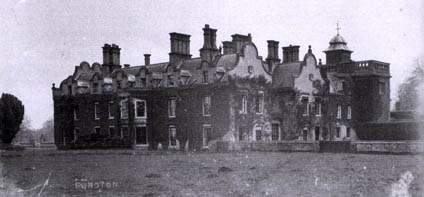 Runcton Hall from the north west

North Runcton Hall was built in 1835 by Daniel Gurney (1791-1880), (biography) extending an existing building on the site to an impressive home of 43 rooms. The work was done by architect Antony Salvin, and the grounds were laid out by William S Gilpin.
A record of life at the Hall is provided by the diaries kept by Laura Troubridge (1853-1929). In October 1867, Laura, her two sisters and three brothers lost both parents within a few weeks and went to live with Daniel Gurney, who was their grandfather. Laura's diaries and later memoirs were edited by her daughter, Jaqueline Hope-Nicholson, under the title "Life Amongst the Troubridges" and describe their arrival at the Hall; life there until Laura left in 1880; and the subsequent four years. Their grandfather was an elderly widower, yet despite the circumstances the book portrays a happy childhood and young adulthood. The children were not strangers to the Hall before they were orphaned, and "a visit to Runcton had always been considered next to Paradise itself".

The picture on the left shows Laura Troubridge in 1873, aged 15 (Courtesy of Tite Street Archives). Laura Troubridge married Adrian Hope, and as Laura Hope was a noted pastelist, undertaking several royal portraits. Life Amongst the Troubridges was reprinted in 1999. see book list
Letters of Engagement, a volume of letters between Laura and Adrian while they were waiting to marry has been published as a sequel, edited by Laura's granddaughter, Marie-Jaqueline Lancaster. see book list


The Hall from the south east
click here to enlarge

At that time the Hall and grounds had a domestic staff of 20 or more. After Daniel Gurney's death in 1880, the Hall stood empty for a year, before Somerville Gurney and his family took up residence. The Hall remained within the Gurney family until 1945, when it was sold to Major Archie Scott. It was demolished in 1967 to make way for the development of what is now Cedar Grove. There are remnants of the Hall still visible within North Runcton: the Hall Gates, for example, stand opposite Rectory Lane, together with original lengths of carrstone walls. See the historical maps for the location of the Hall.

For more pictures of the Hall, see the millenium exhibition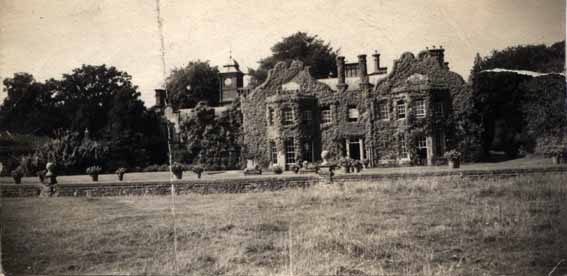 Runcton Hall from the east c.1930s (courtesy of Mrs June Yorke)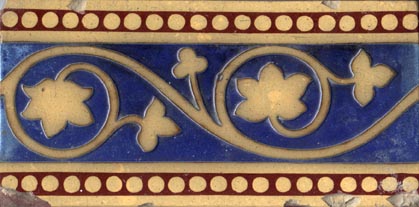 This floor tile from North Runcton Hall, manufactured by Minton of Stoke on Trent, forms the page borders for this web site.
www.runctonweb.co.uk